Business process
Business process is a cornerstone of business that moves work through an organization in a streamlined and coordinated fashion — and behind every great business is great process.
Well-designed business processes maximize productivity, remove friction, increase collaboration, and provide rich, real-time analytics while ensuring work moves seamlessly through the organization.
What you'll achieve by focusing on your business processes
When you assess and redesign your business processes with Creative Sparq, you can:
What to expect
Creative Sparq approaches process design in two steps: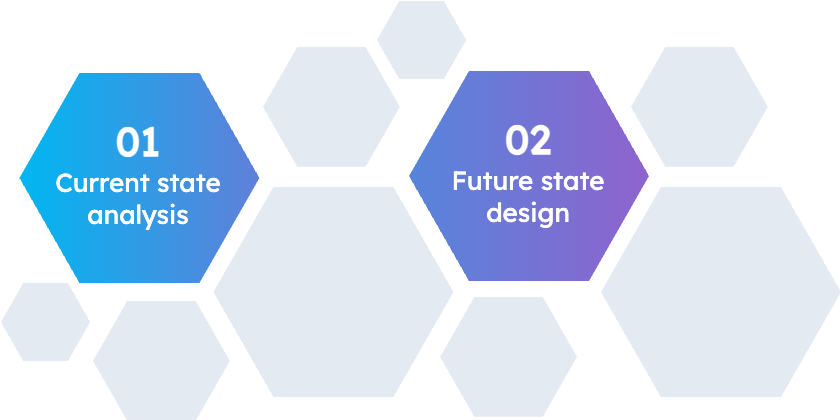 We first conduct a current state analysis to uncover the gaps in the existing process, identify the strengths that we want to ensure we don't change, and give your team an opportunity to share their feedback and requests for future enhancements.
We do this by:
With the information gained in this current state analysis, we then create optimized future-state business processes with your leaders and subject matter experts that are strategically designed to eliminate duplication, streamline work, and resolve the roadblocks identified by you and your team.
Connect with us
Questions about your business processes and how to address them?
Fill out the form below to request a free discovery call on how you can resolve the challenges your business is facing: