salesforce service cloud
Service Cloud enables comprehensive, multi-channel support to handle customer requests for support or service, replacing email inboxes with a cloud-based console.
What you'll achieve with Salesforce Service Cloud
What to expect
Creative Sparq works with you to implement Salesforce Service Cloud and automate your service team processes in 5 steps: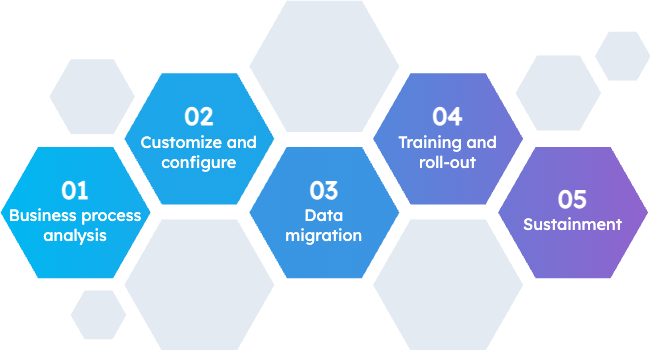 Business process analysis
Together with your leadership team and subject matter experts, we work to uncover:
How service requests and incidents are logged, assigned, resolved, and communicated
How knowledge and procedures are captured, stored, and maintained
How you manage service level commitments
How customer feedback is captured and how dissatisfaction is addressed
How service teams interface with sales and operations teams
After identifying the strengths and opportunities in your existing customer experience process, we then design enhanced processes that:
Retain and capitalize on the strengths in your existing processes
Introduce solutions to roadblocks in the customer experience
Streamline inefficiencies and automate manual activities
Produce reliable reporting and analytics that drive improved decision making
Once your business processes analysis is complete, we then customize Service Cloud to enable your enhanced business processes, leveraging:
Case management features, email-to-case, web-to-case, agent consoles, knowledge management, omni-channel routing, and telephony integration
Automations and workflows to replace repetitive tasks and eliminate rekeying
Custom user interfaces that optimize the user experience
If you're currently using other tools, we clean, standardize, and migrate your data from previous tools into Service Cloud so that users can easily begin using the new system, while ensuring that Service Cloud reporting includes historical information.
We train your teams to use Service Cloud effectively and consistently. Administrator training is also offered so that you have dedicated internal support to perform day-to-day maintenance of the system.
As your business evolves and processes change, you can access Creative Sparq's skilled administrators to implement enhancements at the pace you need.
Connect with us
Want to know more about Service Cloud?
Fill out the form below to request a free discovery call on how you can enable multi-channel customer service and support: